Why Career Changers Make Great Humanitarians
If you ask the 'average' international  humanitarian how they got there, you'll hear some surprising responses - we've spoken to successful Aid Workers from a variety of professional backgrounds including finance, IT, marketing, design, and even trades like construction… each has their own story and career path.
For many the assumption is that development professionals get their start through International Development degrees, but this is not always the case. In fact, not only are there many different paths to an International Development career, but seemingly unrelated skills can be a massive help for an aspiring humanitarian in unexpected ways. Your previous skills are relevant, and important, to your humanitarian career path! A few unanticipated traits can contribute to a career-changer's success when transitioning to work on the world's greatest challenges:
Your experience is more transferable than you think
A common public misconception is that an Aid Worker only distributes supplies in times of disaster - and little else. In fact, there is huge diversity to a 21st century humanitarians' job, from project management to logistics to capacity building across multiple sectors. Because of this, social startups or smaller non-government organisations (NGOs) are sometimes the perfect fit for career-changers. Your diverse skills are incredibly useful in a growing organization, and your input is valuable to younger colleagues with less professional experience.
Also your experience opens doors that are out of reach to recent university graduates. People with teaching backgrounds can take on Education project support and management roles after they've learned professional humanitarianism, or someone from a Health background can use their skills in an advisory role.
Even if your previous experience seems unrelated, it's important to explore how ALL your skills can transfer and influence your humanitarian career path.
You've developed soft skills
Another assumption about International Development is that it can be an isolated job. The reality is that in addition to mastering 'theories of change', great humanitarians are master communicators and team players. When designing and implementing a humanitarian initiative, you'll need to work with a wide range of stakeholders including partner organisations, governments, donors, and the community's themselves.
Aid workers who already have developed soft skills and worked on professional teams are a big asset to global development organisations. Humanitarian projects move fast, and success relies on communication and management just as much as an amazing 'logic framework'. Your ability to work effectively with a team will help you implement projects smoothly - and get promoted quickly.
You know what it takes to learn new skills on the job
Professionals know that skill building doesn't finish after you've landed a job - you need to dedicate time during the week to learn a new skills, approaches or tools. The ability to learn fast and adapt isn't just helpful for an aspiring humanitarian... it's necessary.
When an organisation hires a new humanitarian (either straight from uni or from a Certificate program) they'll invest in on-the-job training to get them up-to-speed. If you're already experienced at learning on the job, you'll have a leg up when it comes to learning quickly in complex contexts.
Regardless of your background, the biggest indicator of your success will be choosing the Certificate or bootcamp program that's best for you. Check out
reviews
and explore programs like Humanitarian Institute's.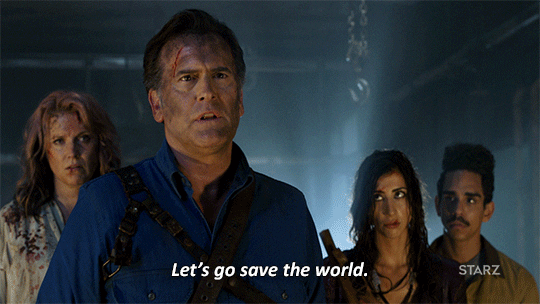 Humanitarian Institute: Meet Australasia's most effective humanitarian training provider! Our immersive courses help aspiring Aid Workers acquire in-demand skills through hands-on, practical training by professional humanitarians.
Now enrolling students in Australian and New Zealand major cities!
Humanitarian Institute now offers global development bootcamps for professionals seeking information on how  their skill sets can crossover to work on global humanitarian and development challenges.
Learn more about our personalised career coaching.